A Trustee at the Annual Governing Board Meeting of the Enlarged Partial Agreement on Cultural Routes (EPA) _ Council of Europe programme. Luxembourg on May 5-6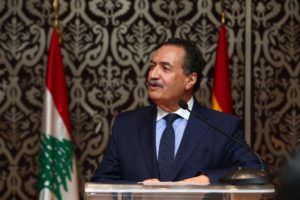 Advisor to the Lebanese Minister of Tourism for International Relations, Dr. Rachid Chamoun, will Represent Lebanon to the EPA Governing Body for Cultural Routes of the Council of Europe which is due in Luxembourg.
Lebanon is the 35th Member State of the EPA and the first Mediterranean Middle Eastern Country to join.
Dr. Chamoun is an active member of our association Board of Trustees and his current engagement with the Cultural Routes Programme of the Council of Europe greatly contributes to widen WATCH angle on the protection of the cultural legacy of the humanity.
For more info: EPA Governing Board 2022 ahead – Cultural Routes: newsroom (coe.int)