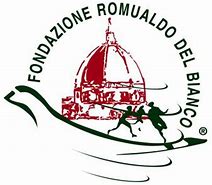 International Photo contest
HERITAGE for PLANET EARTH® – H4PE
The award Heritage for Planet Earth® is intended to be part of a wider awareness-raising strategy – especially addressed to young generations – dedicated to the theme of fragility of heritage -cultural and natural– strongly linked to the planet Earth's environmental equilibrium and climate change. It invites to develop the concept of "cultural travel" with opportunities for encounter, communication and dialogue among cultures, for the knowledge and respect of cultural diversities and for the respect of the health of the planet Earth.
WATCH gives its patronage to this initiative
because we believe that with just a glimpse participants' young eyes will be able to catch exceptional images of natural and cultural heritage with just a click of their cameras
All those who at the moment of uploading the photo have reached the age of majority in the country of citizenship can participate

Two winners were awarded for the March edition of the 2018 international photo contest organised by the Fondazione Romualdo Del Bianco and Heritage for Planet Earth
Two more participants will be awarded for the April edition and each following month until December 2018
The winners received from the Romualdo Del Bianco Foundation the prizes of € 350 and € 150
at this link you can see the photographs that became winners due to the biggest number of votes by the online public
The contest will be active online with monthly prizes for the entire 2018 and at the end of the year all the monthly winners will be able to run for the final prizes of € 3,000 and € 1,000.
Each month two photos are selected for award
Do you wish to participate? The May contest is open!
SEND YOUR PHOTO
More info:
FB: www.facebook.com/H4PEcontest, INSTAGRAM: @h4pe_photocontest and YouTube