Paris, 8 December 2016
The Historical Monuments of Mtskheta (Georgia) were granted the status of Enhanced Protection at the 11th meeting of the International Committee for the Protection of Cultural Property in the Event of Armed Conflict.
During the same meeting the status of Enhanced Protection was also granted to the World Heritage site of the Tomb of Askia (Mali) subject to the adoption by Mali of preparatory measures pursuant to Article 10 (b) of the Second Protocol to the 1954 Hague Convention.
Enhanced Protection represents the highest level of protection conceived for heritage sites at threat according to the Second Protocol to the UNESCO 1954 Hague Convention for the Protection of Cultural Property in the Event of Armed Conflict. Given the relevance of cultural and natural heritage for the entire humanity the Convention is embedded within International Humanitarian Law.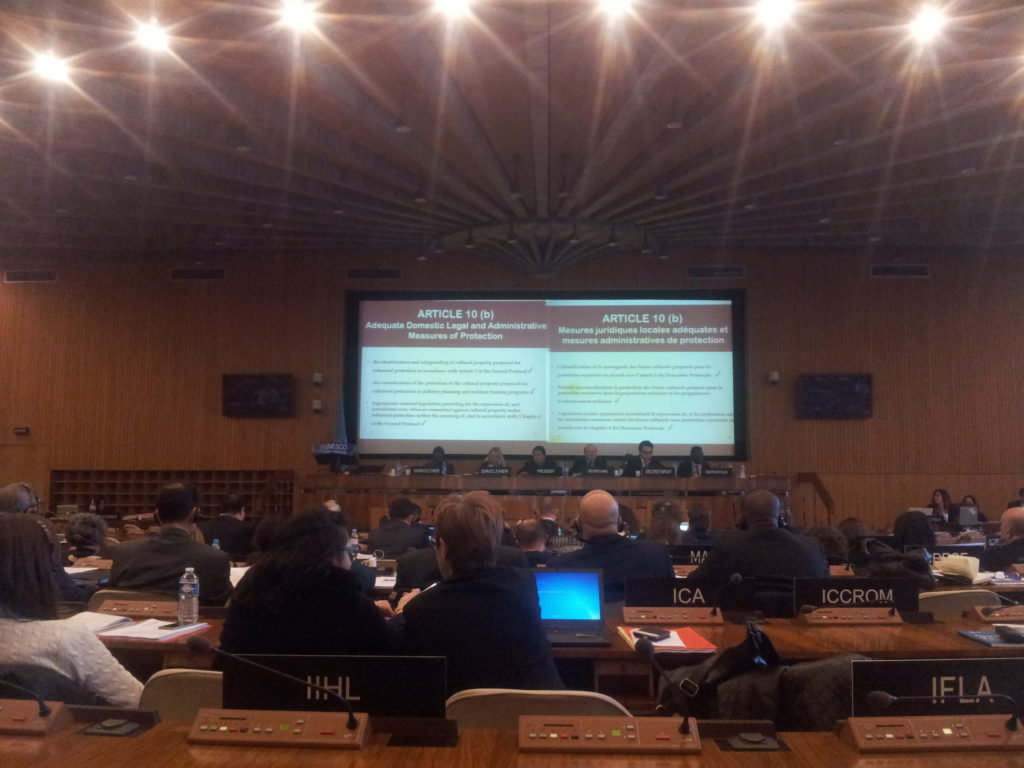 The dossier submitted by Georgia for the nomination of the Historic Monuments of the ancient city of Mtskheta sets an important precedent. In fact, its formulation was conducted with a bottom up approach within the framework of War Free World Heritage Listed Cities1 project. An international cooperation initiative supported by a grant from the EU ENPI CIUDAD regional programme to a partnership between the Municipality of Mtskheta, the Council of the United Municipalities of Jbail (Lebanon) and the World Association for the Protection of Tangible and Intangible Cultural Heritage in times of armed conflict – WATCH.
The international cooperation between the two local authorities and WATCH (Coordinator) launched in December 2009, continued through December 2013 and it gradually involved all the relevant state agencies, civil society organisations and any other interested stakeholders within a civil military cooperation scheme that aimed to promote widespread public awareness, training, improved administration, inventories and cultural heritage monitoring, an extensive multidisciplinary risk assessment for the definition of adequate protection and conservation for the sites, including risk preparedness plans, response and mitigation measures to be adopted in case of extreme events including also armed conflicts.
An overall methodical process that was actively participated during almost four intense years by all the concerned parties to guarantee that the necessary prerequisites were satisfied to secure that nominated Mtskheta World Heritage listed sites were eligible to be granted Enhanced Protection. A process that was further followed up to the submission of the dossier to the Convention Secretariat.